Tag your contacts with customized colored labels showing where they are in your sales pipeline and never miss another opportunity!
Make, edit, and prioritize notes for each contact so you know what you talked about the last time you talked.
You can add a field to insert the first name anywhere inside a canned message to make the conversation more personal.
Set notifications and schedule reminders so you never miss another appointment with a Facebook contact.
Categorize canned responses by category for easy organization of your contacts and tags
Those messages you type over and over again? Save them as canned messages so you can send them with one click of a button, including emojis, and images!
Back up and import your data to secure your information and leads.
Export your data to a google sheet to be able to upload to Facebook custom audiences to find more.
Connect software to software and be able to use 1000's more softwares with Genius
The developers really knocked this one out of the park! Awesome UX/UI, easy to use and organizes your Facebook Messenger into a true CRM and sales pipeline. Custom labels, canned responses, follow-up notifications & more!
WOW! This software has saved me so much time and frustration. Many people who were potential prospects, were lost in the feed and I forgot who was who. Now, with this software, I was able to follow up with 25 prospects in 5 min! So much easier!
This extension is an absolute must! I was spending SO much time in messenger.. The whole inbox was an absolute mess...I kept forgetting to follow up people ..I felt I was writing the same stuff over and over again. I had to scroll up and see what we had spoken about...I was introduced to Genius CRM... Try it! Nothing to lose, its a free trial!
I use messenger a lot for networking with my clients and it can be challenging keeping up notes from conversations and keeping track of who I have spoken to. Genius CRM is saving me so much time already not to mention being able to change the tags as they move through certain parts of my sales process is huge.
This is Really a GAME CHANGER... I've been BEGGING for someone to Create an Amazing tool just like this.. Finally Someone Listened!! Canned Messages and appointment setting, reminders, and notes.. wow.. i'm speechless and a customer for LIFE!!
This is the most efficient CRM! I love that I can color code my messages and know exactly who I am talking to without having to scroll through days of past messages, all that information is right there with this CRM! A must have for anyone doing business online.
I've been wanting a tool that allows me to help keep track of all of my conversations inside FB messenger. Finally, there is a tool that can do it! This is fantastic. It helps me organize and keep track of everything in one place! I'd give it a 100 stars if I could!
Finally! someone has created a game changing Chrome extension, notes, reminders, appointment setting and not to mention my favorite canned responses, massive time saver! Keep track of all your conversations, A must if you network or do any sort of marketing on FB messenger.
This is the best messenger CRM I have used so far. Before I had this extension on my chrome I was just wasting my time with all my leads to find out whom did I talk to, whom do I have to follow up with etc. But now this extension just made everything easier for me to track. I just love it .
$5000 In Sales With Genius Messenger CRM
Watch & Learn About How Cory Who Uses Genius With His Team To Make Thousands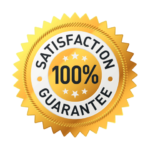 100% Satisfaction Guaranteed